Meet our Alumni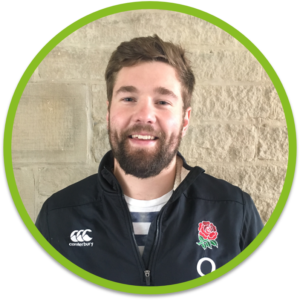 Calum Harris | Career Changer
I trained to be a secondary school Science teacher with TIE in 19/20 and it was the best decision I ever made.  Prior to teaching, I worked in sports development for 4 years working at the Newcastle Falcons and England Rugby.  I felt I had more to offer young people both inside and outside of the classroom and getting into teaching would be the best way for me to do that.  From the off, TIE proved to be an outstanding provider. The support they offered to guide me through the train to teach and UCAS application process was excellent.  The training provided by TIE is second to none; the organisation and commitment of the team to deliver the best possible training to make you the best possible teacher has genuinely made me the teacher I am today.
The course proved to be the best choice for me as you are in your placement school from day 1 but you are also supported by incredible training from TIE on your college days.  The nature of the programme also allows you to spend time in school with your classes before having to teach your first lesson.
My Top Tip
Teaching provides so many experiences and opportunities, even if you're unsure if it's for you there will be a perfect role for you somewhere.  My best advice would be to get in touch with TIE and let them talk you through the process and find the right opportunity for you.